Valley Corporation is pleased to announce that it is in the final stages of acquiring the Employees and Assets of the Underground division of Klein Electric and Underground out of Wakefield Nebraska.  Eric Klein will be taking on the role of Project Manager at Valley Corporation and overseeing the new Communications and Electrical division.  When asked about the acquisition President Matt Bevington said, "This is a great day to be at Valley Corporation. Eric Klein and his people bring a wealth of knowledge in the communications and electrical construction industry.  We are excited to add these new services to our already diverse portfolio and look forward to working with these talented professionals."
Our new Communications and Electrical division is proud to offer the following a services.  Please contact Eric Klein for an estimate at 402-359-2578.
Directional Drilling of any underground utility ranging from 2" to 30" diameter pipe for distances in excess of 2500'.  On grade drillings and pipe installation. Drilling in soils from dirt, sand, & rock including river crossings.  Products including PVC, HDPE, & steel casings.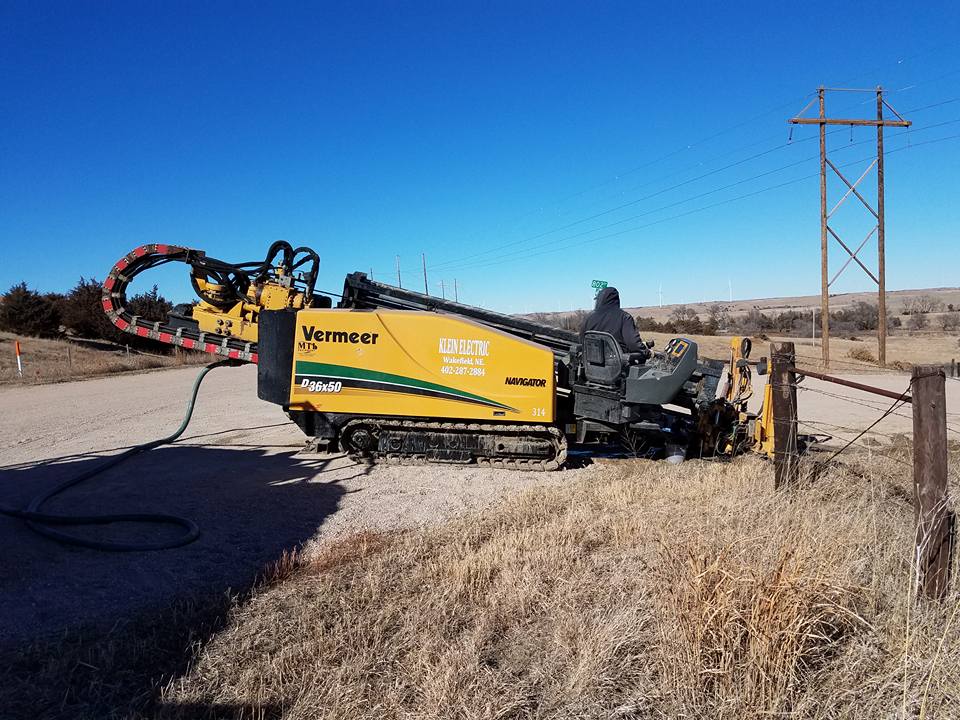 Cable plowing
Klein Electric and Underground has plowed hundreds of miles of gas, electric, telecommunications, and duct runs.  With the ability to plow up to 9-1.25 ducts, 3-2"ducts or a single 4" duct up to 5' deep, as well as any direct bury wire & fiber products.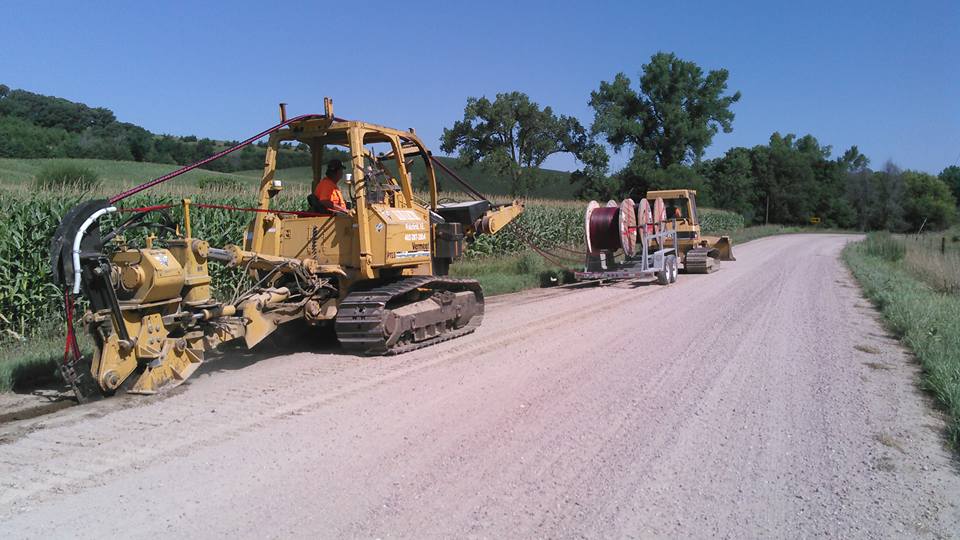 Overhead & Underground Primary Electric Services and Pole replacement
Installation of concrete light and structure foundations as well as light poles & towers.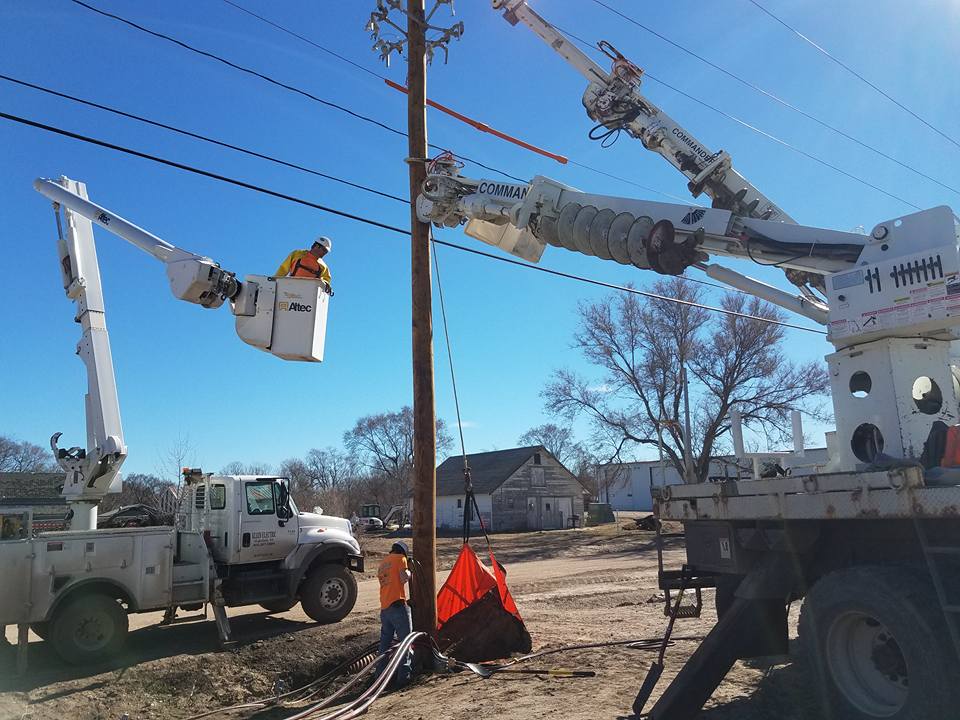 NDOR work in Ord Nebraska. Moving existing overhead power to underground. Klein Electric and Underground replaced poles to shift the alignment of HWY 70 and undercrossed the Loup River for bridge replacement.
Electrical and duct banks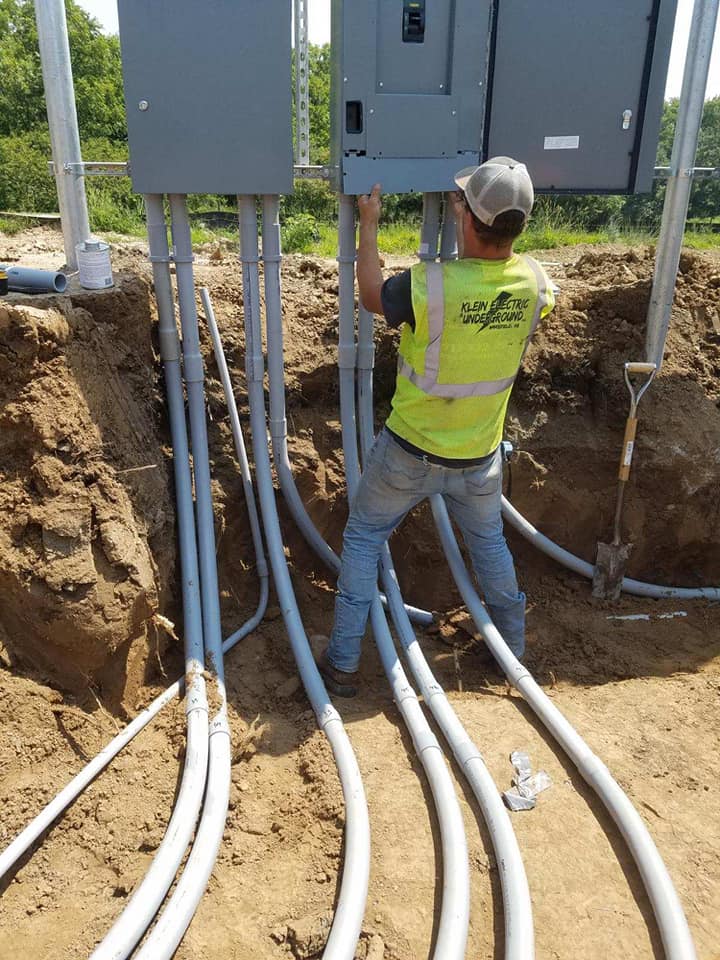 Mark Klein will continue to own and operate Klein Electric, providing electrical services to its residential and commercial customers in Wakefield and surrounding areas.